With the Royal Wedding drawing closing Kate Takes 5 this week gets us thinking about our own weddings! We had a very strict budget for our wedding of £5000 which sounds a lot but doesn't go that far. Excluding the honeymoon we managed to keep to this budget and I felt we were very clever with some things but on reflection I worry that maybe it looked a little cheap and chavy but still, it was one of the best days of my life! So on reflection what five things would I change if I could repeat the day again….and no, one of them is not the groom!


So the things I would change are…


1. Not losing my engagement ring on the morning of the wedding!


I took if off the night before so my auntie could spray tan me in the garden (classy I know) and it was put on the kitchen shelf. In the morning, no where to be seen. We searched everywhere, and I was so calm on the day that it really didn't bother me (I was so excited about the day), but my Mum was so distressed and upset bless her and I feel that it may have ruined her day a little bit, so I would not want that to happen again for her.


(On a side note, we managed to claim on insurance and two months later My husband and I were away for a family holiday and without me knowing he had managed to get another of the exact same ring and proposed to me a second time. Very strangely and without planning our song that was our first dance was playing in the background! )


2. Keep my veil on


When do you ever get to wear a veil other than your wedding day? I took it out after the meal and I really regret that. It looked so lovely I wish I had kept it in all day!


3. Have a meet and greet line up


You are so swept away with the day, that I think there may have been some people that I didn't even get chance to speak too! If we had had a meet and greet I would have had chance to say hello to everyone!


4. Not arrived early!


Brides are supposed to be fashionably late and me in my excitement left too soon and when we arrived they were still ushering people into the church! I wish we had done a lap and made them wait a little longer to build the suspense!


5. The wasps and hornets!


We got married at the end of July and on the day there was a massive heat wave! For some strange reason we had an attack of hornets and wasps and people wre leaping about all over the place. I am petrified of wasps and they were going in my veil and until it calmed down which was straight after the service it was a bit squealing and jumpy!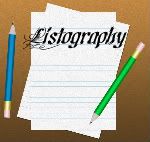 "/>