I love Cake is a new monthly feature run by the lovely Jenny from Mummy Mishaps. Each month she gives a theme and then we makes cakes to that theme. Well it would just be rude to not take part don't you think? (Any excuse for cake!)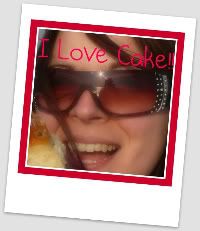 So this week BBand I ventured into the kitchen on a little baking expedition.
'Am I going to do it all myself,' he asked?
'Well, yes lovely, but with a little of Mummy's 'less mess' help ok?"
'Ok Mummy, shall I get my oven?" (meaning his toy one from the playroom)
'Not this time darling, today we can use Mummy's oven, what cakes shall we make?"
'Chocolate! With Chocolate and more chocolate!"
'Right – chocolate is then!'
What you need for the cakes:
100 g self-raising flour, sifted

145 g golden caster sugar

40 g butter, at room temperature

20 g cocoa powder

120 ml whole milk

1 large egg

1/2 tsp vanilla extract

1 tsp instant coffee, dissolved in 1tsp hot water

100 g 70% cocoa dark chocolate, cut into chunks
Put oven onto Gas mark 4 or 180 degrees C

Mix the flour, sugar, butter and cocoa powder until it turns into a fine grain (like sand)
Add in half the milk and milk

In a small bowl whisk the rest of the milk, the egg, vanilla essence and coffee

Add this to your big bowl mixture and beat together.

Add chunks of chocolate into the mixture and stir 

Line your cake tine with cases

Divide into your cake cakes

Cook for 20 mins (ish…just check depending on your oven)

Leave to cool.
For the icing you will need: 
225 g butter
350 g icing sugar, sifted
50 g cocoa powder
1 tbsp whole milk
Beat all the ingredients together without the milk and then add it at the end and beat again until light and airy.  Top it onto of your cakes – we spread ours because we felt piping was a little out of our league! Then it is time to decorate with all the chocolatety things that you love – we had buttons and magic stars and twirl bites!